AFTERMATH TO THE WAR OF THE ROMANTICS: NEW HORIZONS




TIME:

May 18, 2019 7:30 PM

EVENT DESCRIPTION:

MUSIC BY:
Claude Debussy
Arnold Schonberg
Alexander Scriabin
Karol Szymanowski
Richard Strauss
Maurice Ravel
Sergei Rachmaninoff
and Franz Liszt
~

This is the final concert of our "War of the Romantics" series, which has explored the intense disagreement over the diverging directions of classical music during the 1800s.

Presented as an "aftermath" to those differing approaches to composing music, NEW HORIZONS shows how classical music moved towards the 20th century in ways foreshadowed and even unforeseen by the composers that preceded it.

This intimate concert offers a full palette of evocative piano music framed with the composers' own words and ideas.

"There is no theory. You have only to listen. Pleasure is the law. I love music passionately. And because l love it, I try to free it from barren traditions that stifle it." - Claude Debussy

"My goal: complete liberation from form and symbols, cohesion and logic …
… they may burn me." - Arnold Schonberg

"I feel like a ghost wandering in a world grown alien.I cannot cast out the old way of writing and I cannot acquire the new."
- Sergei Rachmaninoff

A reception will follow the performance.
PLEASE JOIN US!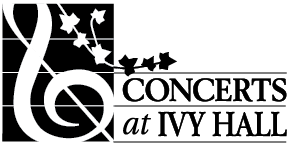 TICKETS: TO PURCHASE TICKETS VISIT: Fineartmusiccompany.ticketleap.com

INFORMATION: 215-803-9725
EMAIL: info@FineArtMusicCompany.com
---
General: $27/each
Senior: $22/each
Student: $10/each