WAR OF THE ROMANTICS CONCERT: PART 2




TIME:

March 30, 2019 7:30 PM

EVENT DESCRIPTION:

BATTLE! MIND OVER MUSIC

Part two of War of the Romantics
for piano, string quartet, flute, and narration

with special guest artist:
Robert Edwin, portraying the role of Gerhard Denhoff

Story script written by:
Ella Remmings

* * *
Our 2018-2019 concert season theme focuses on the evolution of classical music from Baroque times through to the 20th century. It touches on aspects about the meaning of music, and frames this years's musical events which culminate in an epoch dubbed THE WAR OF THE ROMANTICS.

This "battle between musical minds" unfolded as composers sought their way forward, out of the shadow of giants from the past.

Music has been called the art to which all other arts aspire, producing extraordinary states of consciousness and feeling. Yet it is in an art of ever-constant re-invention, and one of its most dramatic pivot points occurred during the mid-19th century, when classical music was in its prime. A highly charged disagreement, known as "the War of the Romantics," developed as composers sought their way in music, with the powerful influences of past musical giants such as Haydn, Mozart, Beethoven and Bach.

Our season will follow the evolution of music as it grew in to the 19th century, exploring head-on the conflicting aesthetics over traditional forms and beliefs about purity of approach sparking the "War of the Romantics," and the dissolving aftermath as music moved through many changes into the 20th century.

Romantic music was preceded by the Baroque period, which in simplistic terms encased the emergence of "polyphonic music,", meaning many musical 'voices' with lines interweaving; and also the Classical period, with its emphasizing "homophonic" characteristics, meaning melody with accompaniment. Romanticism in music quite exploded, bringing about the socially greater regard for the importance of the composer, and of music itself as a particularly high art form.

The so-called 'War of the Romantics" was a philosophical schism over where music would go next during the dizzying heights of Romanticism, pitting for and against each other the likes of Johannes Brahms, Richard Wagner, Franz Liszt and (as "the shadow of a giant") Ludwig van Beethoven himself. Composers, musicians, music critics, and music-lovers took sides, where one faction believed the other was either perverting or restraining this growing, sacred art of classical music.

FEATURING
Piano Quintet in F minor, by Johannes Brahms, for string quartet and piano

MUSIC BY
Franz Liszt
Johannes Brahms
Richard Wagner
Gustav Mahler
Richard Strauss
Hector Berlioz
Hans von Bulow
Hugo Wolf

A reception will follow the performance.
PLEASE JOIN US!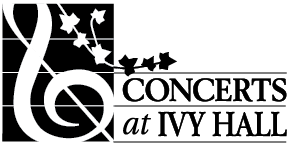 TICKETS: TO PURCHASE TICKETS VISIT: Fineartmusiccompany.ticketleap.com

INFORMATION: 215-803-9725
EMAIL: info@FineArtMusicCompany.com


---
General: $27/each
Senior: $22/each
Student: $10/each