THE ISLAND OF CATHOLIC EXUBERANCE IN PROTESTANT GERMANY: MUSIC OF THE DRESDEN COURT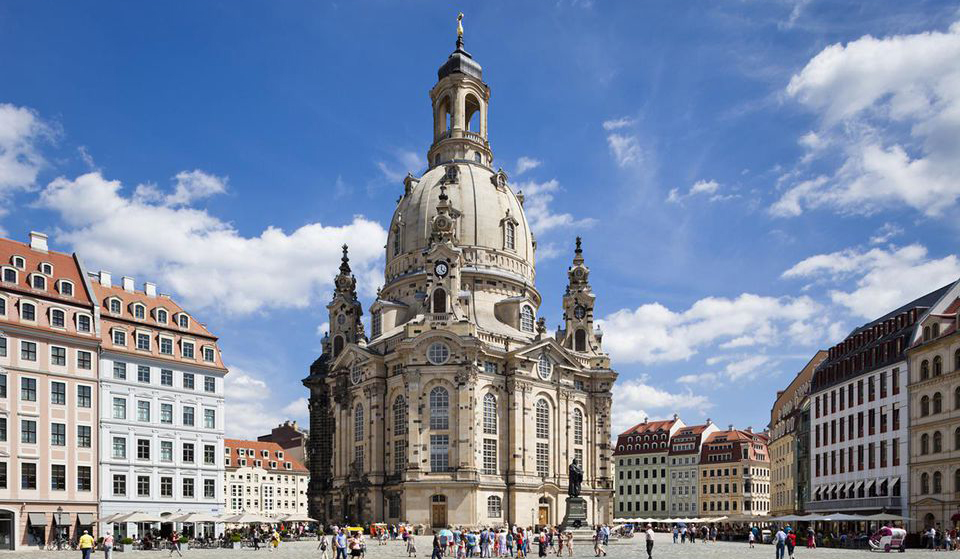 TIME:

April 8, 2018 12:45 PM

EVENT DESCRIPTION:

"The Island of Catholic Exuberance in Protestant Germany: Music of the Dresden Court" is the seventh lecture in our Sunday series.

The unique circumstances of the 17th- and 18th-century city of Dresden -- where the population was Protestant but the rulers were Catholic -- yielded some of the most important musical treasures of Catholic musical culture in the period. The most famous ornament of the Dresden court chapel is the Great Catholic Mass of J.S. Bach, better known as the B Minor Mass. However, there is a rich trove of works written for the royal Hofkirche in Dresden that have only recently come to light. This talk will serve as a musical tour of these lesser known riches and an introduction to the composers and court that produced them.

Dr. Timothy McDonnell joined the faculty of the Benjamin T. Rome School of Music in the fall of 2016, succeeding Leo Nestor as Director of Choral Studies and Head of the Institute of Sacred Music. Before coming to The Catholic University of America, he served as the Director of Choral Activities and Chairman of the Department of Music at Ave Maria University in Florida where he led the Ave Maria University Choir and the Ave Maria University Chamber Choir. Under McDonnell's direction, the University ensembles won enthusiastic recognition and critical acclaim for their self-produced concerts as well as their collaborations with the Naples Philharmonic and the Southwest Florida Symphony in works including Beethoven's Ninth Symphony, Carmina Burana, Mahler's Symphony No. 2, and numerous other masterworks. Dr. McDonnell engaged university choirs in creative community service, leading students and professional collaborators in two benefit concerts to support the Coalition of Immokalee Workers.

Maestro McDonnell holds degrees from Yale University and the University of South Carolina.

There will be a brunch and the lecture following the 11:30 mass at Our Lady of Lourdes. Brunch will begin at approximately 12:45 with the lecture beginning at 1:30.

The suggested donation for the brunch and lecture is $15 per person and $35 per family.

Babysitting will be available for children 10 and under for $1 per child.


---
Individual: $15/each
Family: $35/each